why work with TIMBER BAY?
Teens need healthy connections with safe, Christian adults who care about them
We desire to see kids experience healthy life patterns while sharing what it means to have a faith in Jesus for life, a result of our ministry in creating trust relationships with teens.
Friendship and availability to kids occur by being intentional through regular group activities, weekly one-to-one events, Bible studies, coffee shop chats, white water rafting trips, kayaking on a lake, spending time at camp, or even sitting with kids through a court appointment.  Such contexts serve as some examples of where Timber Bay ministry happens!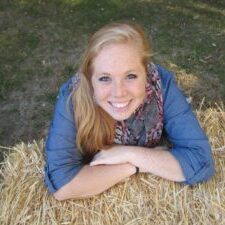 If combining outdoor adventure with long-term mentoring friendships excites you, we should talk.
Leah Freichels | Director of Recruitment
Timber Bay Application Process
Our application process helps potential candidates like yourself, and our team, evaluate the fit for our ministry.
Apply
The application path includes written documentation, interviews, background checks, and YIF leadership approval prior to any offer of employment.
Discover
You will observe several area ministries, spend some time at camp, and debrief from those experiences prior to the formal application. 
Training & Partner Development
You will participate in ministry training and a support-raising phase that precedes ministry engagement in a Timber Bay Area.
Job & Volunteer Opportunities
There are Timber Bay community groups that meet weekly around upper Midwest. We also have a physical camp in Onamia, MN and a central services office in Medina, MN. Here are some of the types of roles available within the Timber Bay organization: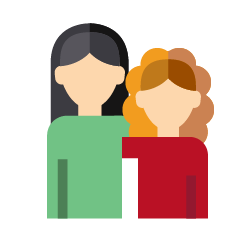 Community Staff
Develop a total community outreach program to youth living in or near a specific community through group activities, mentorships, and camp activities. 
Outreach Staff
With a unique blend of faith and fun outreach staff build relationships with local youth and network within their given communities.
1-on-1 mentoring

Group activities

Camp & outdoor activities

Personal support development & administrative duties
Community Director
Lead and develop a community outreach program to local youth while ministering alongside a team.
Group activities
1-on-1 mentoring
Camp & outdoor activities
Personal & area support development & administrative duties
Community networking
Lead team of staff and volunteers
Intern
Our interns are not observers from the sidelines but are shoulder-to-shoulder with other staff, fully engaged in area and camp ministry.
Flexible, year-round internships available
Click here for area internship information
Click here for camp internships
WorkCrew Coordinator
Ministers within community areas, but specifically by programing WorkCrew camps for Community Group teens at Timber Bay Camp.
Help to promote confidence, a sense of responsibility and teamwork through developing working skills in teens.
Group activities
1-on-1 mentoring
Camp & outdoor activities
Teaching students work skills
Personal support development & administrative duties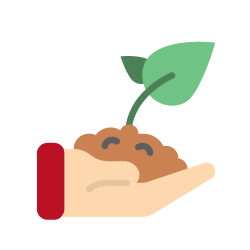 Support Staff
These heroes keep our organization running smoothly. They allow ministry staff to spend much of their time with students and hold us up with their creativity and administrative roles.
Ministry Partner Development Coach
Encourage staff to be spiritually healthy, vision-driven, and fully funded in their ministry with Timber Bay.
Assist staff in their fundraising efforts by being an ambassador of Timber Bay's support development culture
Provide structure, training, and coaching
Communication Arts
Tell stories of what God is doing at Timber Bay through your creative skills to partner with our staff in networking with their supporters and community.
Admin Assistance Volunteer
From stuffing envelopes to sorting files, help our support team serve our ministry.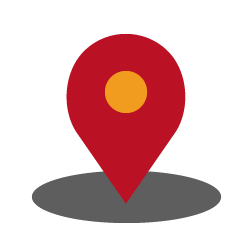 Summer Staff
Year round we have various roles that need to be filled seasonally to allow our students to have great experiences at Timber Bay.
Lifeguard
Minister on the water at Timber Bay Camp - ensuring safety and fun for our visitors.
Host guest groups at camp waterfront
Communicate safety regulations at the water
Work alongside other camp staff
Maintainance
Bring joy to our visitors by aiding our team in keeping camp beautiful and clean.
Kitchen Crew
Everyone's favorite people are those that provide delicious, fresh food for our guests!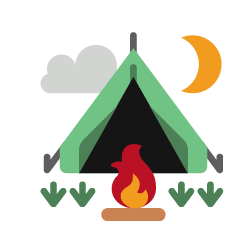 Camp Staff
Serve both the community Timber Bay areas and guest groups by creating a beautiful, creative environment for visitors to engage with God and others, and rest.
Camp Caretaker
Provide a caring camp and retreat setting that serves to enhance relationship building with our staff and the youth we serve. 
Camp Programming Assistance 
Facility Maintenance 
Building connections with camp staff and ministry support system 
Food Director/Chef
Compassionately demonstrate the love of Christ by giving every camper a unique experience and quality food.
Provide quality meals to our guests.
Practice hospitality to visitors
Manage budget and orders
Weekend Host Volunteer
Spend a weekend working alongside our team caring for guests through hospitality, the great outdoors, and grounds management.
Volunteer
Whether you have mechanical, construction, or repair skills, or you enjoy helping with animals and/or students we have many areas for you to minister at Timber Bay.