The Timber Bay staff and volunteers in Minnetonka believe that every teen has immense value and deserves the chance to grow into a healthy adult. We also know that nobody gets there alone. That's why we offer teens a safe place to connect with caring adults, building the long-term connections that we all need to succeed.
Reach out to Kenny to learn more about how we offer teens a safe place to belong and caring mentorship--or if your 6-12th grade student would like to join us for an after-school activity, camp, or be mentored.
Kenny Kraft
Minnetonka WorkCrew Coordinator & Alumni
[email protected]g // Call/text: 612-247-7565
Take a weekend retreat with us throughout the year to Timber Bay Camp & Retreat Center.
WorkCrew
Deeper Life
Fall Kickback | Winter Blast | Summer Camp
Join us this summer for some adventures:
Boundary Waters Canoe Area Wilderness
Wolf River Rafting & Camping
Noah's Ark Waterpark in Wisconsin Dells
Paintball
Grill n' Chill at the lake
Activity Form
All students must have a completed "Activity Form" in order to participate in Timber Bay activities. Fill out this form and return it to your Community Group Director.
Community Group Leadership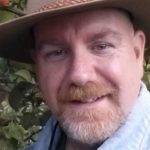 A message from Kenny:
Thanks for taking the time to check out Timber Bay in Minnetonka. If you would like to hear more about Timber Bay, please contact me.
-Kenny