Are you concerned about your teen? Navigating life is already a challenge without the setbacks many of us face during this key stage of life.
Timber Bay Waconia exists for two reasons:
To give students a support system of caring and safe adults, as well as peer friendships.
To cultivate confidence through a focus on life skills. Our youth are capable of more than they think!
We believe Jesus loves every student and is the unchanging hope in the midst of so much pain and brokenness.  Students of all faith backgrounds are welcome as we discuss how following Jesus can make tangible difference in our lives at each of our gatherings.
How to join: Reach out to Mark Busse, Waconia Area Director, if your student would like to join us.
Contact Person: Mark Busse
Email: [email protected] // Call/text: 952.388.0189
What: Join us each week during the school year
Tuesday after school High School Group
Thursday after school Middle School Group
Take a weekend retreat with us throughout the year to Timber Bay Camp & Retreat Center.
WorkCrew
Deeper Life
Fall HS Coed / Fall MS Coed / Winter HS Coed / Winter MS Boys Camp / Winter MS Girls Camp / Summer MS Coed Camp
Join us this summer for some adventures:
Boundary Waters Canoe Area Wilderness
Wolf River Rafting & Camping
Noah's Ark Waterpark in Wisconsin Dells
Paintball
Grill n' Chill (weekly Middle School + High School activity during the summer)
Activity Form
All students must have a completed "Activity Form" in order to participate in Timber Bay activities. Fill out this form and return it to your Community Group Director.
Community Group Leadership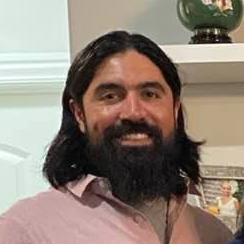 A message from Mark:
My life has been enriched by mentors and that is one of the things that brought me to working for Timber Bay.  I love seeing students come alive when they realize they can do something; whether that be across the table from each other working on homework or in a raft in the middle of a set of rapids.  I am excited for the opportunity to get to know and work with your student as we explore how the love and hope of Jesus can transform our lives.
-Mark