Timber Bay is a collection of community groups focused on youth in the upper Midwest. We believe in the inherent value of each and every person and are motivated by faith in Christ to instill hope, build identity, and create belonging.
Community groups meet regularly within their community and serve middle school and high school students. Students or community volunteers (depending on who you're talking about) can join a group at any time.
Timber Bay Camp & Retreat Center is the "home away from home" for our teens. Several times a year, community groups will journey to Camp together for a time of personal growth. These shared experiences plant memories that will last a lifetime. Our campgrounds are also a rentable retreat option for outside groups.

Teens need healthy connections with safe adults who care about them.
We all want to see teens thrive; to see them grow emotionally, spiritually and relationally.
Growth doesn't happen in an instant. This means that we must invest our time and energy in our youth now while they are making choices that may impact their future.
We all benefit from having mentors walk alongside us. If you're a healthy, successful adult it's probably because someone saw something in you and cared enough to share their life, knowledge, and experience.
At Timber Bay we believe the best way to make a positive impact in the lives of youth is through stable, long-term mentoring relationships. Here is how we do it: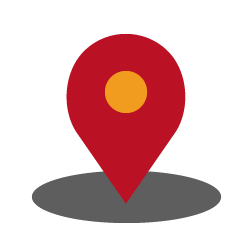 Regular Connection Point
Each Timber Bay community group has a weekly gathering for youth in the area. These groups are flexible enough that any teen can join at any time, giving them a safe haven in which they can experience belonging, acceptance, and hope.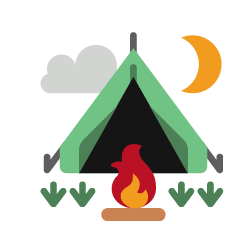 Outdoor Experiences
Community groups travel to Timber Bay Camp and have other outdoor adventure trips together. These peak experiences, away from the distractions and uncertainties of everyday life, provide opportunities for self-discovery and growth.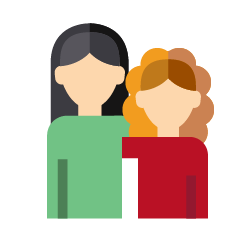 Healthy Relationships
Through participation in outdoor experiences together, teens learn to develop healthy relationships with peers and mentors which leads to emotional growth and maturity in all areas of life.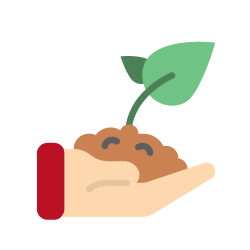 Spiritual
Growth
Timber Bay mentors are motivated by faith in Christ to instill hope and build identity in youth. We encourage teens to grow in their understanding of God while respecting them as they make their own choices in the arena of faith.
Each Community Group location around the upper Midwest tailors it's approach to welcome teens into a space where they can belong and connect.
Become a Ministry Partner Today
Timber Bay fully relies on the partnership of individual donors. Our dedicated staff members raise their own financial support so that they can commit full-time to mentoring the teens. They do this through people like you.
Contributions are solicited with the understanding that Timber Bay has complete discretion and control over the use of all donated funds.
The Camp that comes
home with the kids
Timber Bay Camp & Retreat Center is not only a beautiful venue for your group's next retreat, but it's also the "home away from home" for our teens.
Timber Bay community staff and volunteers bring their students up to Camp year-round to build upon the relationships that begin in their hometown.
This makes us "The Camp that comes home with the kids!"
Timber Bay Camp & Retreat Center is available for rental by outside groups. Click here to learn more.