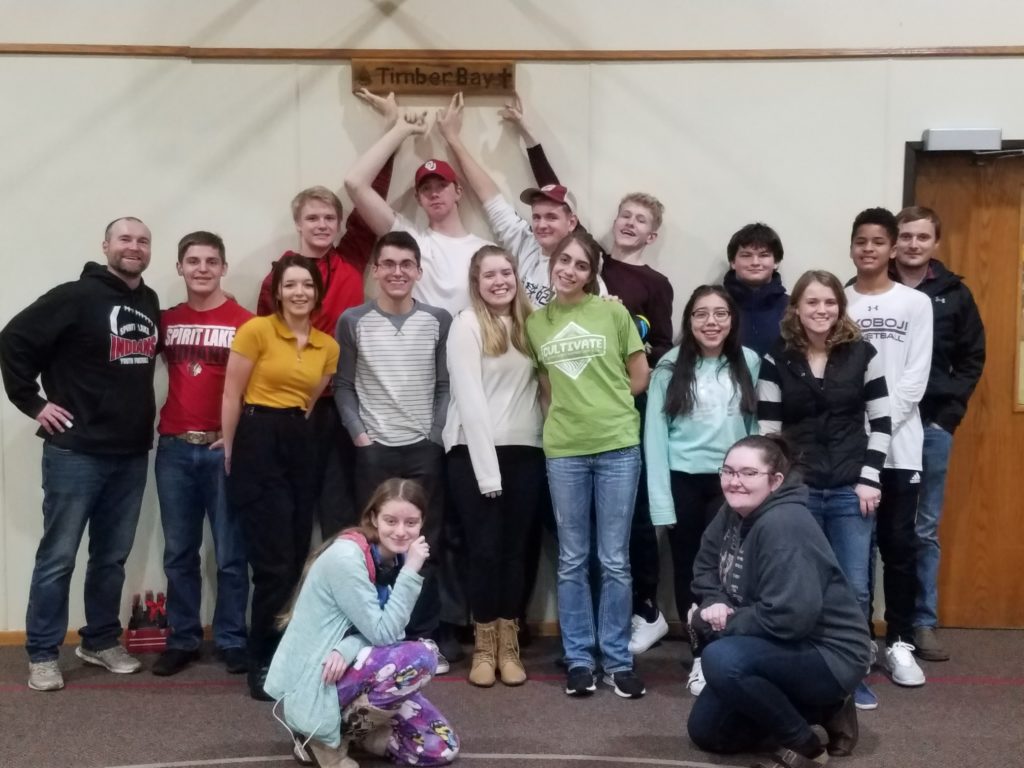 Are you concerned about your teen? Navigating life is already a challenge without the setbacks many of us face during this key stage of life.
The Spirit Lake/Okoboji region is a popular tourist destination known for its lakes. The communities' populations range from the affluent and wealthy two-parent homes to the financially-challenged single-parent homes with many families in between. Timber Bay focuses on teens of all backgrounds and serves them in their growth through outdoor opportunities offered through the community and Camp. These opportunities include biking miles of trails, swimming, boating, spending time at the beach, camping, having bonfires, and sleeping under the stars.
How to join: Reach out to Todd McQuown, Spirit Lake/Okoboji Area Director, if your student would like to join us.
Contact Person: Todd McQuown
Email: [email protected] // Call/text: 712.209.1830
What/When: Join us each week during the school year
Weekly youth group or individual meetings
Last Saturday of the month for large group activities
Take a weekend retreat with us throughout the year to Timber Bay Camp & Retreat Center.
Deeper Life
Fall Kickback |  Winter Blast   |  Summer Camp
Join us this summer for some adventures in around town:
Biking, boating and beach time
Camping, bonfires and Cookouts
Activity Form
All students must have a completed "Activity Form" in order to participate in Timber Bay activities. Fill out this form and return it to your Community Group Director.
Community Group Leadership
A message from Todd:
Do you know a youth would could benefit from belonging to Timber Bay? Does one possibly live in your home? We, as Timber Bay staff and volunteers, want to talk about and live life with the youth and families around us. We will love and provide mentoring care for the teens who need it the most. You can help us reach out to them.
-Todd