Bemidji Timber Bay is built on the family model. The key missing ingredient in 90% of our referred youths' lives is a positive male role model. Timber Bay Bemidji brings caring adults into every setting as invested uncles, aunties, grandpas, and grandmas who will share and encourage a healthy, balanced life model, using the Bible as our guide for each important aspect of their lives. Games, food, community... life in general is always better with caring family members to share it with.
How to join: Reach out to Paul Bishop, Bemidji Area Director, if your student would like to join us.
Contact Person :
Paul Bishop // Email: [email protected] // Call or text: 336-831-6998
High school girls - Tuesday
Middle school boys - Wednesday
High school boys - Thursday
Alumni gathering - Monthly, as announced
Take a weekend retreat with us throughout the year to Timber Bay Camp & Retreat Center.
WorkCrew
Deeper Life
Fall Kickback | Winter Blast | Summer Camp
Join us this summer for some adventures:
Canoe / Camping Trips
Rock Climbing at Taylor Falls
Activity Form
All students must have a completed "Activity Form" in order to participate in Timber Bay activities. Fill out this form and return it to your Community Group Director.
Community Group Leadership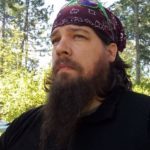 A message from Paul:
All youth need caring adults investing in their lives. Our Timber Bay staff members, along with other community adults, provide referred youth with critical resources to be successful. Caring adults are committed to long-term friendships established through any youth environment you can think of. Our youth take up new identities as Timber Bay family members that can last a lifetime.
-Paul